Monarch Counseling
Counseling Services for Individuals, Couples & Families
Meet Our Owner
Loene Hollis, MS, LIMHP
Loene has worked in the mental health field for more than 20 years. She has been practicing as a therapist for 13 years. Loene graduated from the University of Nebraska in 2000 with a Master's Degree in Counseling. In 2010 she opened Monarch Counseling with the goal of creating a mental health community that both helps client access resources and works to guide them in reaching their goals
Meet Our Therapists
Jaci Pekarek, MA, LIMHP
Jaci graduated from Washburn University in Topeka, Kansas in 1997 with a Master's degree in Clinical Psychology. Jaci has obtained specialized post-graduate training in the treatment of complex trauma disorders, including dissociative and personality disorders. She has a special interest in Dialectical Behavior Therapy, Mindfulness-Oriented Psychotherapy,grief & loss, emotional management, and attachment / relationship issues. I believe in holistic healing and compassionate healthcare. I believe in personal evolution, the power of the human spirit, and in utilizing one's natural self-healing ability, states of consciousness, and potential. My goal is to help create an experience of transformation and to provide an opportunity for true healing and well-being.
Pam Oltman, MS, LMHP, LADC
Pam received her Master's of Science degree from the University of Nebraska-Lincoln in 2003, where she received education in areas such as mental health, family systems and dynamics, and employment. She is a Licensed Mental Health Practitioner (LMHP) and a Licensed Alcohol and Drug Counselor (LADC). She received specialized post-graduate training for the treatment of complex trauma disorders, substance abuse, anxiety and depression, domestic violence, and personality disorders. She has a special interest in co-occurring disorders (mental health and substance abuse), organizational systems, and stress.
Mikki McBride, MS, LMHP
Mikki received her Master's Degree in Counseling from Bellevue University and brings fifteen years of mental health experience to the Monarch team. She has worked extensively with adolescent behavior disorders through her work in both the Lincoln Public School system and the juvenile justice system. Mikki also specializes in treating anxiety, depression and trauma in children and adults by using social skills therapy, behavior therapy and Trauma Focused Cognitive Behavioral Therapy. Drawing from both her professional experience in the mental health field and her personal experience as a mother of two, Miki seeks to provide individuals and families with a safe and productive therapeutic environment. Her professional, yet approachable personality is instrumental in helping clients overcome their diverse challenges and achieve their personal goals..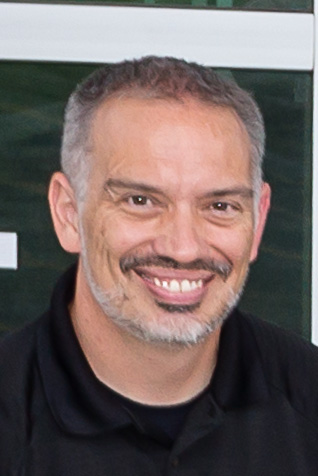 Bryon Bratt, MA, LIMHP
Bryon received his Master's degree in Counseling from Doane College. His specialties include: Single Incident Trauma, Complex Trauma, PTSD (Post-Traumatic Stress Disorder), Grief, Loss, Fear, Phobia, Adjustment to Change, Depression, and Anxiety. Bryon approaches therapy from the viewpoint of the client is the expert in their life and his role is to assist them in determining, understanding, and resolving whatever is distressing the client. He believes the best way to accomplish this is looking for the root-cause of an issue, resolve it and provide the client with coping skills to help manage in the future. This is accomplished by using a multiple of therapeutic approaches including CBT (Cognitive Behavioral Therapy), Solution-Focused, Person-Centered along with being full trained in EMDR Therapy (Eye Movement Desensitization, Reprocessing) for the treatment of multiple types of trauma.</

Brad Shay LIMHP, LADC, CPC, DOT Qualified SAP
Brad received his Master's of Arts degree in Counseling from Doane College in 2001. He has worked as an addictions counselor since 1993 and mental health counselor since 2001. He completed the DOT Substance Abuse Professional (SAP) training and has been providing SAP services since 2006. He is on the Nebraska Approved Provider list for Criminal Justice clients as well. He does Substance Use Evaluations, DOT SAP Evaluations/process, individual and family counseling. Brad specializes in helping those with Substance Use Disorders and Co Occurring Mental health issues develop and implement lifestyle changes to improve their effectiveness in attaining life goals. He enjoys working with adolescents and adults alike.
Joni Ramsey, MS, LIMHP
Joni received her Master of Science in Counseling degree from the University of Nebraska in 2007. Joni has experience working with youth, adults, couples and families.   Joni's specialties include: Women's issues; Relationship conflicts; Abuse, trauma and loss; Shame and Co-dependency; and Sex and Love Addiction.   Joni also offers Christian Counseling with sound, biblically based values. She understands that few things can be more intimidating than change. She offers a warm, safe and supportive environment that allows you to navigate those changes.
Melissa Rohrig, PCSW, PLMHP
Melissa received her Master's in Clinical Social Work from the University of New England. Her focus is create a holistic dynamic to empower a healthy mind and body. Melissa has experience working with children, adolescents, college students, adults, couples, and families. She is certified in multi systemic therapy, which is useful in working with behavior problems. She uses cognitive behavioral therapy, strength based, and person centered approaches. She works to partner with her clients, helping them create positive changes, and connect with their authentic self. Her specialties include: behavioral issues with children and adolescents, depression, anxiety, college students, life transitions, women's issues, relationship conflicts, self-esteem, trauma, and loss. Melissa also offers Christian Counseling with sound, biblically based values.